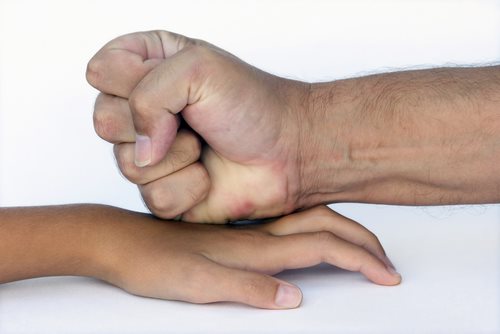 What is Child Maltreatment?
Although there is no universal definition to provide elucidation in regards to child maltreatment, over the past several decades, numerous state and federal legislative bodies, agency officials and various researchers have developed definitions to describe the various forms of child maltreatment and the appropriate criminal penalties attached to such heinous crimes.
Child maltreatment, in essence, is another term used to describe instances of child abuse. Child maltreatment; however, is a broader term, which encompasses all forms of illegal or inadequate actions directed towards a child. Any act of child maltreatment will ultimately stunt the underlying child's ability to live a happy and healthy life.
These impediments typically cripple a child's ability to develop relationships, branch-out and discover new things, as well as develop trust in people. Furthermore, child maltreatment precipitates a feeling of worthlessness in the child; a child who undergoes maltreatment has a skewed perception of themselves, they ultimately feel as though they are failures and unable to accomplish anything in life.
Types of Child Maltreatment:
Sexual Maltreatment: The CAPTA defines sexual child maltreatment as "The employment, use, persuasion, enticement, inducement or coercion of any child to engage in, or assist any other person to engage in, any sexually explicit conduct or simulation of such conduct for the purpose of producing a visual depiction of such conduct." Through this definition, sexual maltreatment refers to any instance, where a child—who is legally unable to consent to sexual advances or actions—is taken advantage of ina sexual manner.
Medical Child Maltreatment: This form of medical maltreatment is defined as the failure to respond to a life-threatening condition or illness; the parent or caregiver impedes the child from obtaining necessary medicine or treatment that would ultimately cure the child.
Physical Maltreatment: Unfortunately this form of child maltreatment is the most prevalent act of child abuse in the United States. Physical maltreatment includes any actions that cause physical wounding to the child. Kicking, punching, biting, burning, throwing, hair pulling, and slapping are common forms of physical maltreatment.
Psychological Maltreatment: Also known as emotional maltreatment, psychological maltreatment takes form when a parent or caregiver habitually belittles a child to the point where the youth's self-image and mindset becomes severely damaged.
Federal Definition of Child Maltreatment:
The Child Abuse Prevention and Treatment Act provide the minimum standard for defining all forms of child maltreatment, including physical child maltreatment, child neglect and sexual child maltreatment.
Through this federal standard, each state is required to base their statutory rulings off the definition provided. Under the Child Abuse Prevention and Treatment Act, child maltreatment is defined as: "any recent act or failure to act on the part of a parent or caretakers that result in the death or serious physical or emotional harm, sexual abuse or exploitation of a child. An act or failure to act that presents an imminent risk of serious harm for the child."
What can you do?
If you suspect an instance of child maltreatment, you must report the aggressor to the local child protective services agency in your particular jurisdiction or state. These agencies are comprised of professionals who will necessitate treatment and action towards the aggressive party; each professional within these agencies is required by law to report reasonable suspicion of child neglect. Furthermore, 20 states require citizens who suspect instances of child neglect to report it to the respective agencies. Withholding such information by not reporting child maltreatment could lead to the severe mental damage, or even worse, death of the child. These matters are extremely serious and reporting them is a fundamental step in delivering aid and care to those who are in desperate need.
Comments
comments