What to do if a Friend or Family Member is the Victim of Child Abuse? READ THIS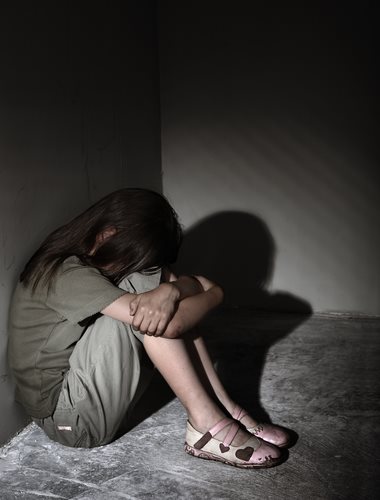 Identifying a Victim of Child Abuse

Due to the fact that a varying nature of Child Abuse exists, identifying an abused person can prove to range in difficulty; yet, in certain cases, victims of child abuse will avoid discussing their abuse – oftentimes, victims of child abuse will present dishonest explanations for evidence of child abuse. In the event that you suspect that a friend or family member is the victim of Child Abuse, this can be an extremely difficult and emotionally-trying experience for the victim, as well as for you:
The reasons that have brought you to this article suggest that you are a caring and compassionate individual who is concerned for the safety of a friend or loved one; you are encouraged to allow yourself a great deal of credit for taking the initiative to protect the safety and wellbeing of another person, as well as contribute to preventing criminal behavior

Types of Child Abuse
Child Abuse can take place in a variety of forms; some of which are visible, others are not. In certain cases, a bruise, injury, or blemish may be the result of Child Abuse, while in other cases, that injury may have taken place as a result of an accident or mishap; as a result, the classification of Child Abuse is an extremely difficult one. Child Abuse occurs most commonly on a physical, sexual, emotional, or psychological level; while the effects of physical and sexual child abuse may be more evident, the effects of emotional and psychological child abuse may not be.

Signs of Child Abuse
Some of the most common signs of child abuse may include the following:
Bruises, injuries, and blemishes on the body of a victim occurring on a consistent basis
Hints and attempts to convey the abuse on the part of the victim; these may arise in a vague fashion – you are encouraged to be aware of the words and statements issued by a friend of loved one

Reporting Child Abuse Involving a Friend or Family Member
Identifying Child Abuse is rarely uniform, and you are encouraged to remember that even the accusation of alleged Child Abuse can carry with it very serious repercussions; Child Abuse is typically punished to the fullest extent of the law – however, you are encouraged to address your concerns to a law enforcement agent, religious leader, or school official. Upon reporting a Child Abuse offense, you may be met with dispute or resistance from the victim; this may result from guilt, embarrassment, or the desire to protect the abuser:
While these may be typical responses from certain victims, please be assured that nobody deserves to be a victim of abuse; although you may be dissuaded the report an offense, reporting a Child Abuse offense to a trusted individual is the most effective method that can be undertaken in order to help a victim
Individuals have been victims, made aware of, or witnessed child abuses are encouraged to contact their local authorities or law enforcement department in order to report the details of the offense. In the event that an individual wishes to do so in an anonymous fashion, they should contact the Department of Child Protective Services immediately at (800) 422-4453
Comments
comments